Can't wait to see, Cupcake Drawing!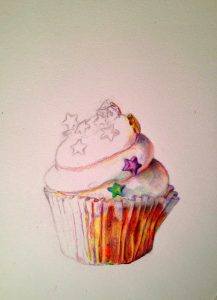 I just started this cupcake drawing for a collaboration project with a friend, and another piece to add to my new candy/food series….I can't wait to see what it looks like when it's done!
Watch for the finished produced by the end of the week:)
Medium: Vanilla Cupcake with star sprinkles, Prismacolor pencils.